In this episode of the She Finds Joy Podcast, Kim and Sara tackle the subject of infertility and the heavy weight it puts on the shoulders of hopeful parents and goal-driven women. Sara Dean is a renowned podcaster, entrepreneur, advocate for women, and a mother.
In this episode, Kim and Sara talk about…
How having children (and not having more children) has impacted the trajectory of their careers. 

When Sara managed her own business and had a newborn baby at the same time and

how she made time for what mattered most to her

. 

The ways that coping with infertility affected Sara, and how she rediscovered herself and her passion after the birth of her son. 

The wonderful yet stressful parts of motherhood, and why we all need to take moments to appreciate the little things

(like taking the kids to soccer practice!)
"We are allowed to be ambitious working women with careers and still be really great mothers."
– Kim Strobel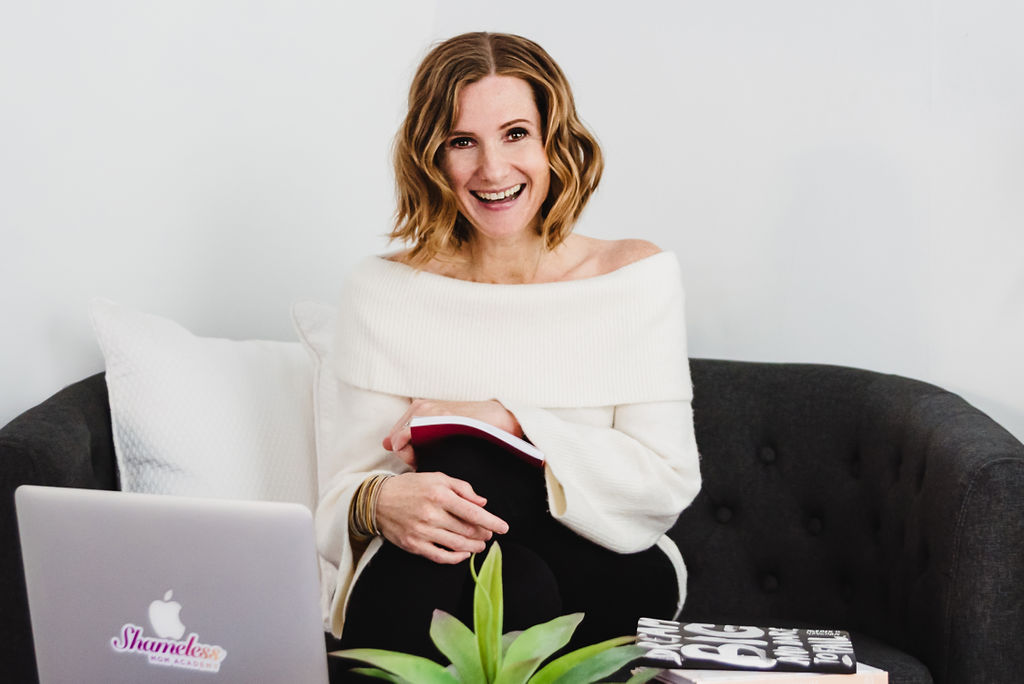 Sara Dean is the creator and host of the Shameless Mom Academy Podcast, a top rated podcast with over 2 million downloads. Sara's biggest passion is helping women own their space. After enduring her own identity crisis following the birth of her son, Sara took her background in psychology/health/wellness and rebuilt her identity, one step at a time. Sara motivates and inspires women to stop shrinking and start shining. She is on a mission to inspire women and moms, in particular, to live bigger, bolder, braver #everydamnday.
Sara serves women through her podcast, her thriving Momentum Mamas membership community, her Tenacious Mamas business & leadership mastermind, and her annual event, Shameless Mom Con. When she's not supporting Shameless Moms, you'll find Sara with her husband and 7 year old son – building Legos and pretending to understand Pokemon.