In this episode, Kim and Laura talk about…


Progress versus perfection—how important it is to recognize all the things you've accomplished, no matter how "small" they may seem.

Understanding that your value and self-worth are not determined by your accomplishments, and how difficult it can be to shift to that mindset. 

Laura's emotional battle to recover from multiple miscarriages, and her current struggle with degenerative arthritis and chronic pain, and how she learned to be resilient in the face of hardship.

You can be a badass woman and still have vulnerabilities—that's what makes us all human.
"….I played basketball a little when I was a girl. And I know, you know, the one thing they teach you is to pivot. Keep one foot on the ground. You don't get to run away, but just turn your body with the other one. Position the body differently. And that's a really compact, powerful move. Well, that's what I learned to do. I don't totally raise my foot off the ground. I really can't right now with my physical issues, but I can literally turn my body and say, 'Well what can you do? How can you live with this?'"
– Laura Wagner
Links
Check out these great reads recommended by Laura & Kim!
Daring Greatly by Brené Brown
Big Leap by Gay Hendricks
Rewire Your Anxious Brain by Catherine M. Pittman PhD‎
Atomic Habits by James McClary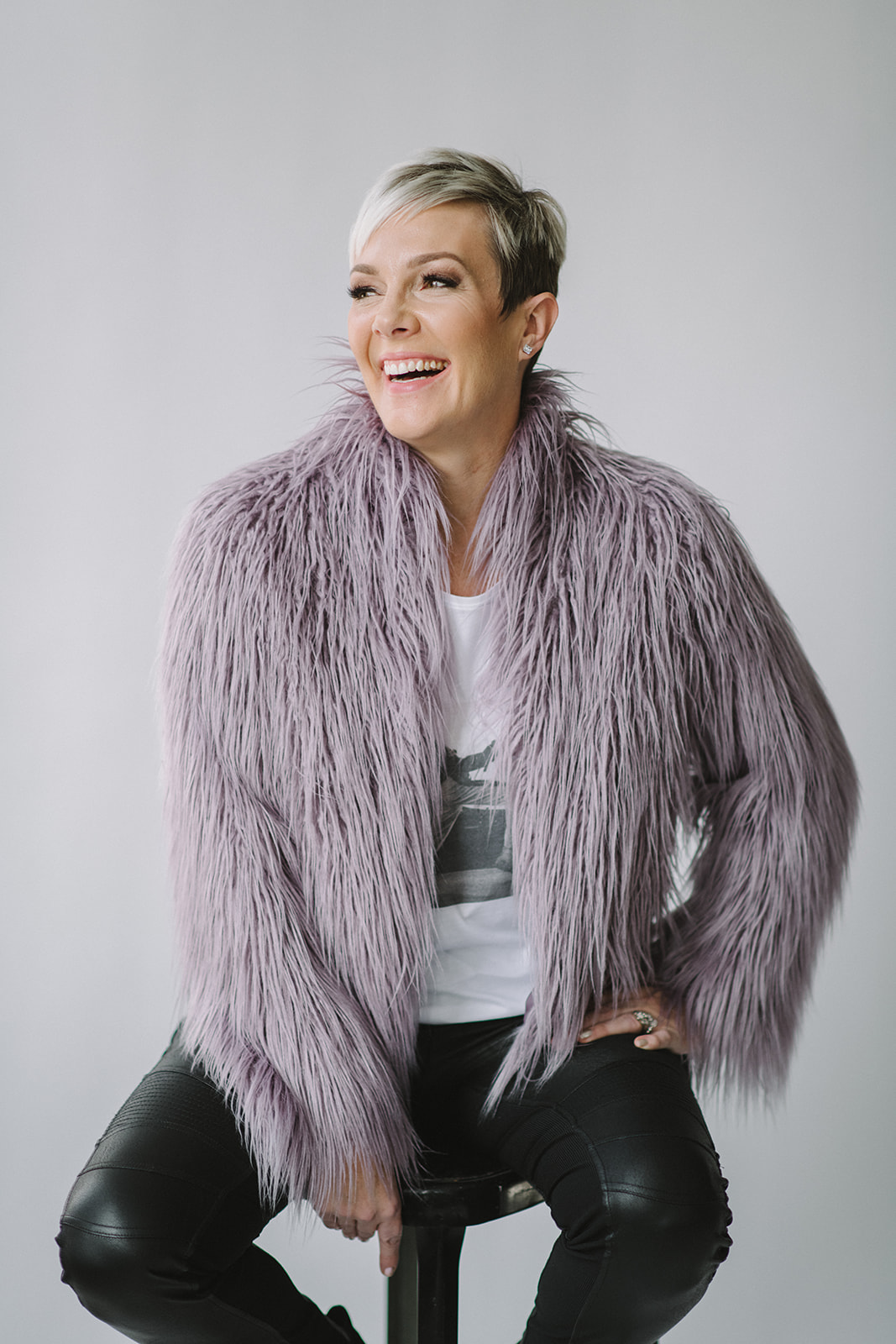 Laura Wagner is a licensed psychotherapist, life coach, and fitness professional—essentially
a personal development blonde bombshell—on a mission to inspire and teach women how
to empower their minds and bodies, and create an extraordinary life. Whether she's working with her 1:1 clients, teaching online courses, or coaching people to move their bodies and blow their minds through group exercise and personal training, Laura brings her vibrant energy and contagious motivation anywhere she lands in life. She is also a writer and speaker; and, at the age 46, was "discovered" and signed as a fashion model for a regional talent agency—once again proving her proclamation that "it's never too late; you're never too old, and nothing is ever too good to be true."