What I Learned from My Retreat with Badass Women Entrepreneurs
People ask me all the time, "How did you get from where you were 15 years ago to where you are now?" And among my top three answers is that I invest in personal development programs.
I firmly believe: If you want big ass results in your life, you MUST invest in yourself. You have to invest your time, your money; you have to invest in people.
That's why I'm part of a mastermind group. (Yep, I teach masterminds myself … and know exactly how valuable they are!) I've attended and joined about a bajillion personal development programs over the years that have helped me get to where I am. This latest one is a business mastermind group … because I'm all about growing my businesses and taking them to new levels!
The mastermind group recently held a retreat. I had just returned from giving a keynote at the Texas Google Summit (y'all will hear about that in another Joy Drop!) and immediately flew out to Charleston, North Carolina to join up with my entrepreneurial peeps.
This was a truly EPIC event! I got to meet and mingle with powerful women who are reaching for the stars when it comes to creating their businesses, growing their incomes, and sharing their messages of how they want to impact the world. We had women who flew in from Mongolia, Puerto Rico, and all around the US for three days of sisterhood and badassery!
During the retreat, we learned strategies and tools for leveraging—but perhaps most importantly, we created connections with each other. I've learned through the years that, in order to grow as a person and businesswoman, I need to surround myself with like-minded people. Why? Because our tribes influence and shape the way we think, what we believe, how we feel, and how we make sense of the world. And our beliefs shape EVERY outcome in life.
It's important to gather with other people who are doing great work and big things. It elevates my own life and work. And let me tell you … I walked away from that retreat having received SO MUCH from the other participants! Creating a community and coming together as women is how we claim our power! (You can find an inspiring community of women for yourself in my exclusive Facebook group, Women Rising.)
Retreat Highlights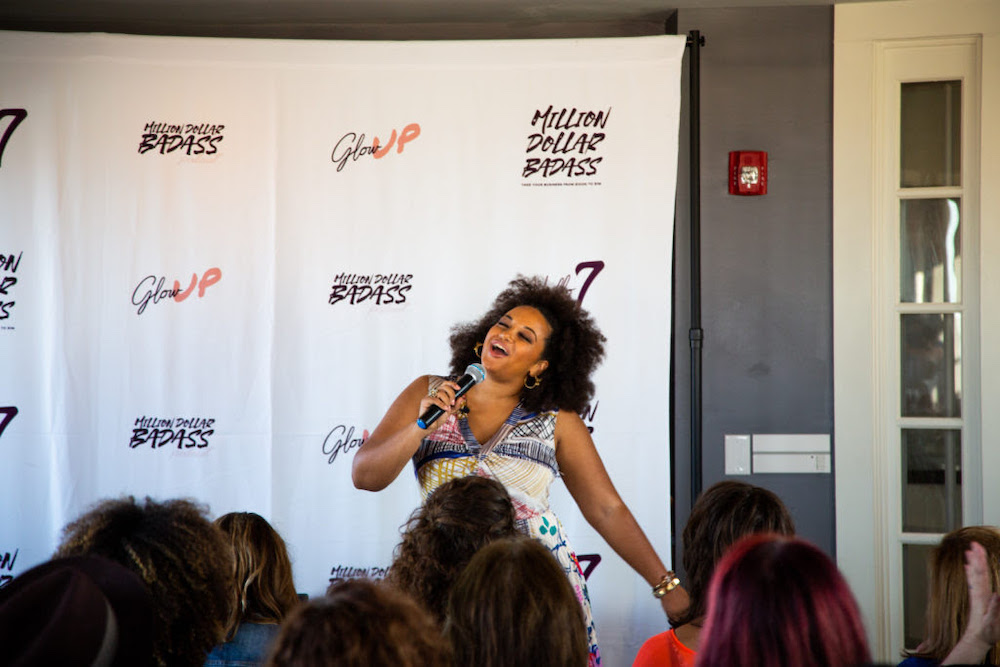 The retreat kicked off with a welcome event. This was a chance to mingle, meet new members of the program, and reconnect with those we've been working with. And then we immediately got schooled by the queen herself—Rachel Rodgers—about how to price our programs. Women often under-value our services and don't charge what we're actually worth. Rachel isn't having that nonsense! (And I learned that I have a very expensive brain!)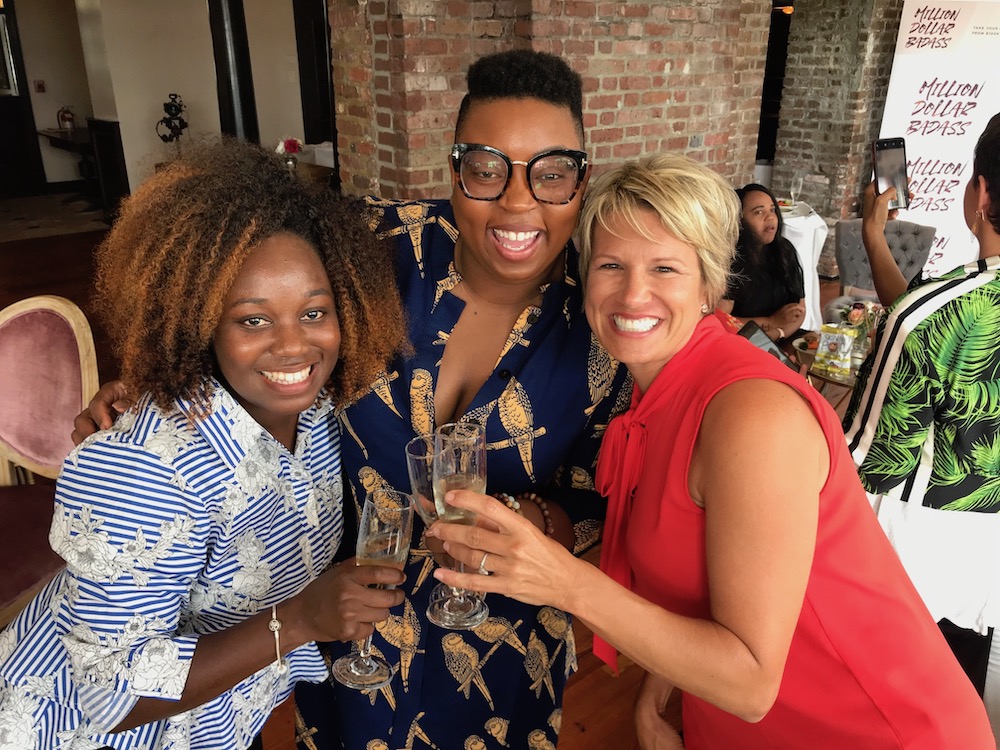 I met the incredible Felecia (the one with the killer eyeglasses). She's a speaker like me … but she charges about FIVE TIMES my current speaking fee. I quickly learned from her that I should up my prices to truly reflect the value I bring to the stage. I know how to get results—and there's a price tag that comes attached to that!
I also met the inspiring LaToya. She's from Barbados and is starting her own virtual assistant company working with people who have online programs. She told me it is incredibly rare in Barbados for women to even think about owning their own business. But she took a leap like a true badass … so powerful!
We were treated to a delightful lunch on the sailboat harbor. We joined with our fellow entrepreneurial sisters in a white tent under shimmering chandeliers—a true representation of how strong, powerful, and vibrant this group of women really is!
After a long morning of talking shop, we headed to the beach where we sipped Rosé, mingled, shared, and collaborated on projects with our feet in the ocean. We got real and talked about the type of impact we want to make with our businesses and how we want to serve the people we work with.
Make the Investment in Yourself
I had a truly enlightening experience during this retreat and wanted to share it with you. But that's not the only reason I'm telling you about this trip. I also want to remind you how important it is to invest in yourself—time, money, effort. For me, that means joining this big ass mastermind group that's teaching me how to elevate my business and how I want to show up in the world.
There's also power in personal development retreats and programs that focus on your happiness or well-being or physical and mental health. There's real value in coming together as women who are working together to uncover our power, reveal ourselves, and go after the things we want most from life.
The truth: If you want big changes in your life, then you have to take action in big ways. So what are you doing to live your biggest, best, most powerful life?
DO YOU WANT TO RISE UP? If you're ready to take action—and reclaim your passion, embrace your power, and live your purpose—then my RISE UP program might be for you! Find out here.