When You Do the Work, Magic Happens
You see that picture? That's me on stage in front of 1200 educators at Warsaw Community Schools in Indiana.
It's also photographic evidence that dreams really do come true when you work for them … emphasis on work!
This was just one stop on a crazy whirlwind of a tour schedule for my education consulting business. (Move over Beyonce … LOL!). From mid-July through August, I was on the road almost constantly, presenting keynotes and trainings to audiences across the country.
It was a lot of time away from my family. It was airports, and rental cars, and hotel rooms. It was last-minute jitters before stepping in front of these crowds.
And then it was … magical! Why? Because there was a time when I could never have imagined that this could be my life. A panic disorder, fear, and a couple of false starts made me think I couldn't achieve the things I wanted most.
But now I'm doing EXACTLY what I'm meant to do. Inspiring, empowering, encouraging, and supporting people as they work to achieve personal and professional happiness. And I'm loving every second of it!
Making Dreams Happen Isn't Easy Work
Dreaming big means opening yourself up to the occasional disappointment. And then figuring out how to overcome.
Deciding to go for your goals sometimes involves arguments with your partner (and feeling the effects of "imposter syndrome")—but taking a chance on yourself anyway.
It can mean feeling "mom guilt" for pursuing your passion—but discovering that loving yourself ultimately makes you a better parent.
It can mean achieving success, only to be met with less-than-positive reactions from "friends"—but realizing you have zero time for anyone that would dare to dull your shine!
Dreaming big can be dirty work. It takes commitment. Blood, sweat, and tears. The occasional breakdown!
But when things start slotting into place. When you feel yourself growing, rising, changing in truly positive ways, that's MAGIC!
My Magical Summer
That whirlwind summer I mentioned? It truly was magical. (It was also exhausting, so I'm seriously considering a September hibernation! 😴)
I met so many amazing people. And while I'm the one that was supposed to be inspiring them … I walked away pretty inspired myself! These folks were engaged and committed to learning how to better themselves to better serve their students.
And they were FUN!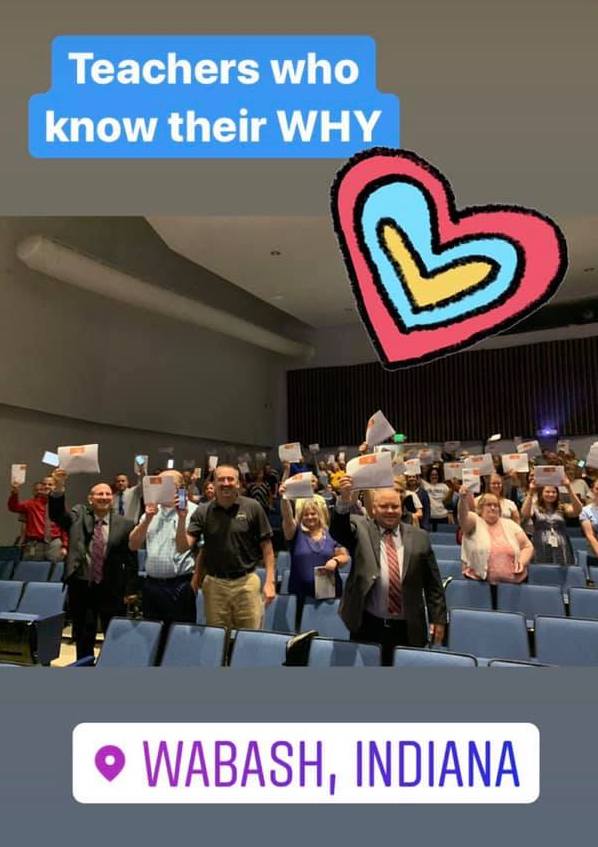 Look at this group in Warsaw, Indiana! They were all about reclaiming their purpose and rediscovering their why.
And check out this crazy-awesome set-up for my keynote at Ambassador Christian Academy in Gary, Indiana. It was just begging for a dance party, so that's exactly what we did. (I told you Beyonce better watch out!).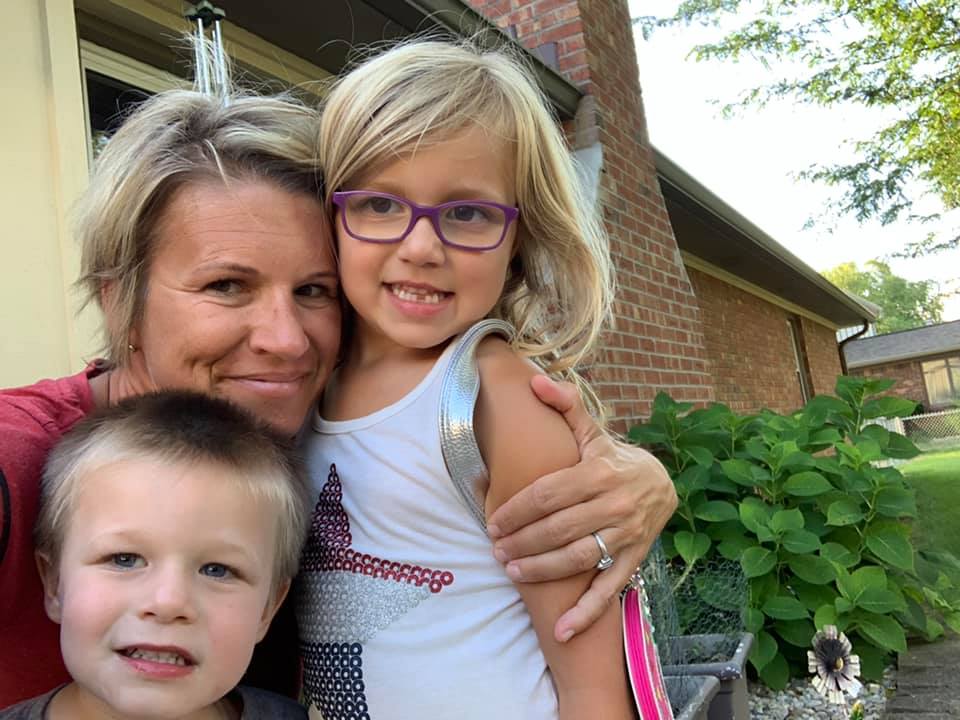 But maybe my favorite thing while out on the road was getting to stay a couple of nights with family and spend time with these two cuties (aka, my niece and nephew). Pursuing my dreams and operating my own businesses means I also have the freedom to take a break and enjoy the people in my life that matter most!
Dream, Shine, Rise
If you've convinced yourself that your dreams are too unrealistic, too unattainable, or just too big, I'm here to tell you that you could not be more wrong.
You have power, you have value, and you have a right to not only chase after your goals, but achieve them!
And if you need a little encouragement along the way, you can find it in my private Facebook group, Women Rising. We've created a sisterhood of support that's all about shining brighter, dreaming bigger, and stepping into our power. JOIN US!